The Little Lilac
» by Angie on May 21, 2017 • General
I was sitting on my front porch swing this afternoon trying to catch up on my bible reading.  Little moments like that are few and far between right now in the middle of the of chaos caring for Laila, Emma's end of 8th grade activities, Jackson's baseball season and RJ's therapy, homework and karate classes.   Phew, that made me tired spelling all that out, let alone living it!
As I sat there, I suddenly smelled lilac.  I have this beautiful lilac bush right next to my porch by the garage but it blooms and fades away quickly every spring.  Sometimes I don't even get the chance to smell it.  This year I had watched for it and enjoyed it when the smell was strong and sweet and I even called my mother-in-law, who used to live here, to have her come while she could enjoy it.  But that was a week or so ago and it had since died and the smell that was coming in my front window so strong was gone.  This bit of sweet smell surprised me and when I looked I found one little bloom remained.
That one little bloom had such a strong smell and held on much longer than the rest.   It that got me thinking….. one little thing can sure make a difference in this world.  One small word, kindness, action, can bring so much sweetness.  I think about the way the Lord has used each of my kids in their own special way, not just my life but in the lives of so many others.  And especially as I am watching one of my little bits of sweetness fading, I know that the strength she has will never fade.  The lives that she has touched will never be the same.  The joy and light that she spreads will be here forever.
Thank you little lilac for that reminder today.  Thank you Lord for using your beautiful creation to speak to this hurting momma's heart this afternoon.  I'm so grateful for the reminder.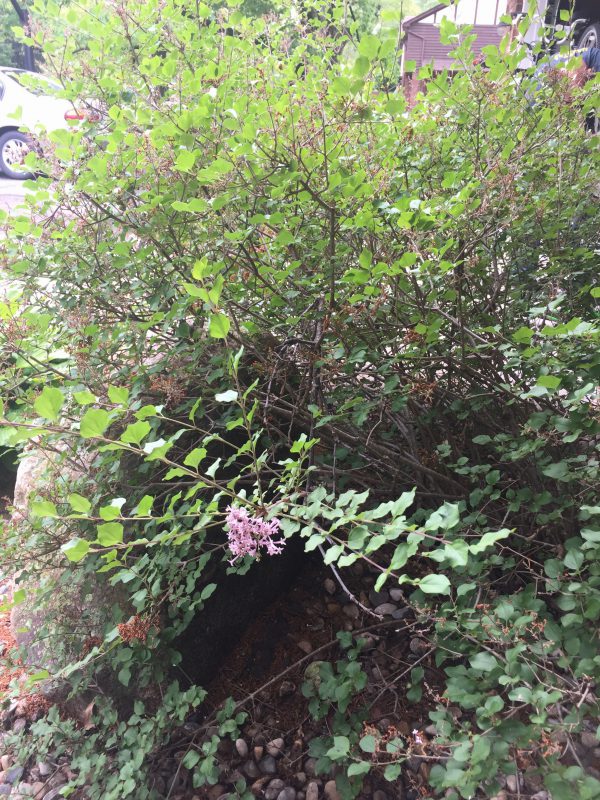 Side note:  my kids say they are going to have etched on my gravestone that I was the lady that could make a devotion out of ANYTHING.  One time it was a pile of dirt.  Not such a bad rep to have

Thankful for the clear way God gets through my tough mind.