There once was a girl….
» by Angie on June 11, 2017 • General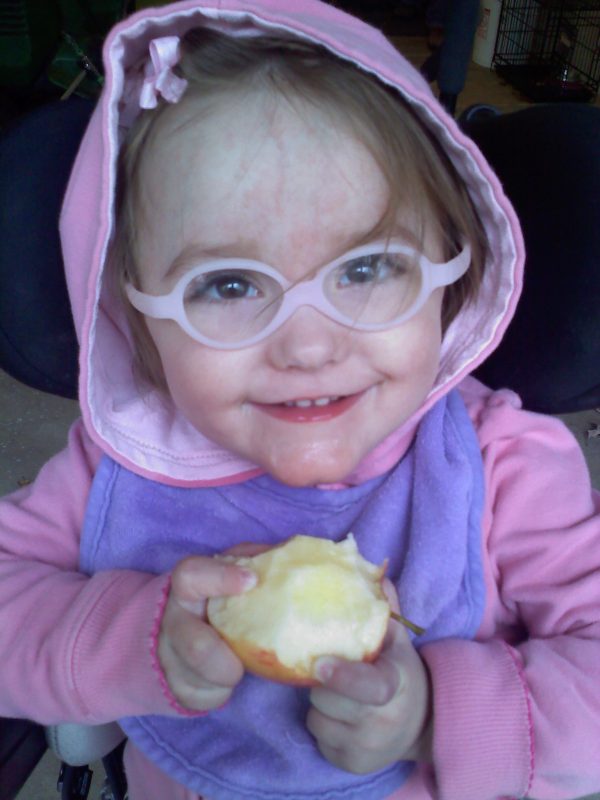 Once upon a time there was a little girl who needed a home.  She was weak and frail and sick but the way she smiled melted all of that away.  She said "hi" in the softest little voice and that drew in her new mommy from the very first day.
Once upon a time there was a scared new mom.  She had two other children before but none quite as complicated or terrifying as this new little one.  There were buttons to push and tubes to clamp and medications to give that all completely overwhelmed her.
Once upon a time there was a dad who was smitten by this new little girl from the moment she was carried in the door.   He was confident and loving and dove in head first to care for this precious girl.
Once upon a time there were a sister and brother who had been waiting for a new sibling for a long time.  This new little girl was not what they had imagined but something in them leaned in towards her and loved and accepted her without hesitation.  This brother and sister gave up outings and "normalcy" and selfishness all because this little girl was completely worth it.
This little girl grew.  She learned to talk and joke and be strong.  She captivated everyone she came into contact with.  Most of her life was filled meeting doctors and nurses and therapists and teachers.  She brought a smile to all of their faces and everyone was completely drawn to her.  Her daddy thought she might be part angel because their was just something supernaturally awing about her.  She defied odds for a few years and completely blew people away with her strength and joy.
Then…. the little girl started regressing.  First she lost control of her bladder.  Then her bowels.  She lost the strength to learn to walk and sit up.  She began having severe aches and pains and would cry to her mommy that she was in pain in her tummy and her back.
The mommy grew very concerned.  She fought with every fiber of her being for someone, anyone to give her an answer as to what was happening to her little ray of sunshine.  Doctor after doctor, test after test with no answers.
One February morning the doctors had to remove major parts of her body.  Her mommy was very scared that she wouldn't make it.  But she did.  She was such a fighter.  Six days later an emergency surgery.  Four days later another.  Now her mommy was terrified but kept on fighting for answers and healing.  This little girl fought through all of that and made it back home but was never quite the same.
Months went by, and even a year, and despite all the fighting and searching and trying to make things work….that little girl's body was just too tired.
Once upon a time there was a little girl who left this world.  She left a hole so big that it doesn't even seem possible.  Thousands of people knew her story and wept for the loss of someone so incredibly special.
Once upon a time there was a mommy who missed her little girl so much that she couldn't even breathe.
Matthew 5:4 Blessed are those who mourn, for they shall be comforted.