TE Day 1
» by Angie on May 8, 2018 • General
TE stands for technical evaluation. That's the lingo they use around here and I figure if we're gonna go through this process I'm gonna write about what it's like for those that may go through this and find my blog one day. I always appreciate reading other people's blogs and knowing their experience so I try to share mine as well.
So… today we stepped out the door of our apartment and walked across the street to what could be the beginning of a whole new life for our family. Yikes!!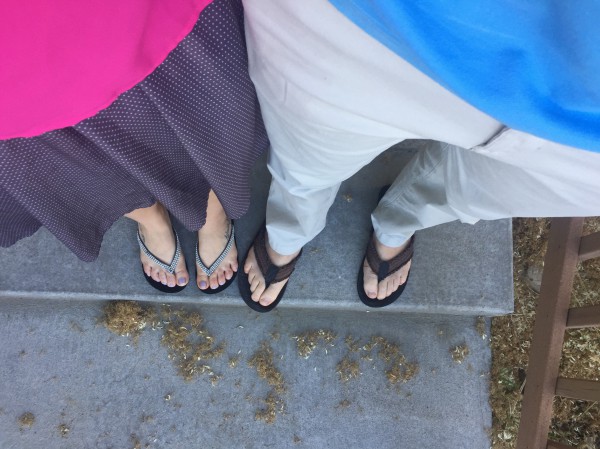 We were greeted in the foyer by Ron who is the head of mobilization for MAF. We have had phone conversations and tons of emails with him and it was really nice to finally meet him in person. Right in the foyer is a display honoring Nate Saint and the other four MAF pilots that lost their lives in the jungle of Ecuador. It is a truly amazing story and the movie of it called End of the Spear is on Amazon Prime if anyone wants to check it out. The first book RJ and I read together when he started unschooling was about Nate and I had no idea he was even an MAF pilot. The movie doesn't name MAF as the mission that he worked for. Now RJ is obsessed with Nate Saint and was so excited when I sent him a picture of the airplane that is on display here that Nate flew. The VP of personnel even gave us a rock from the beach where Nate and his buddies were in Ecuador to bring home to the kids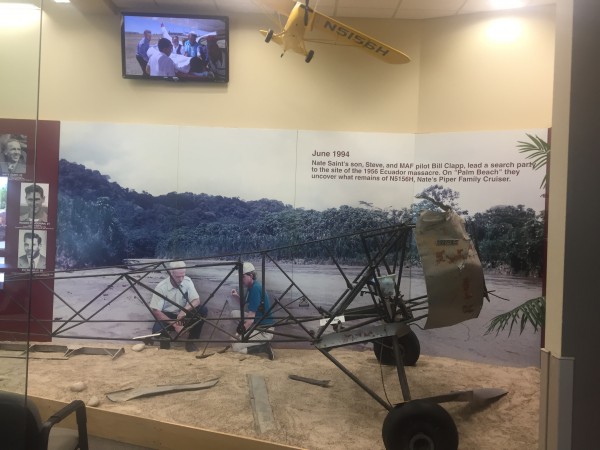 We took a tour of the facility and it is absolutely amazing. A beautiful campus that shows how much they care for their members and how intentional they are in every decision and aspect of the ministry. It is truly remarkable. Jack was very excited to visit the hangar where he will be working and doing all his technical evaluation for the next week.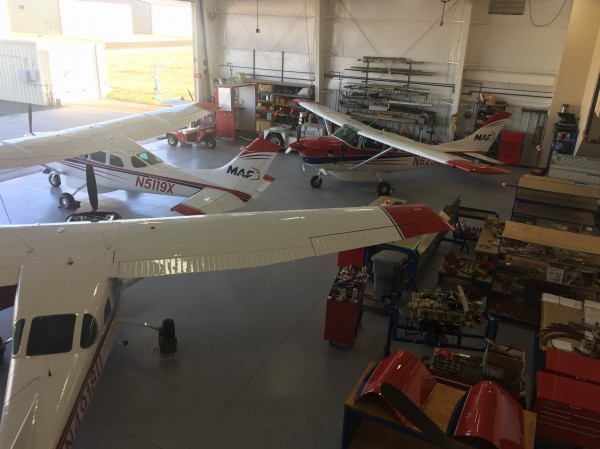 Next Jack took his first written test and I spent some time in the chapel praying and journaling. Jack said that first test was a basic knowledge test of where he is at with the physics of the airplanes.
Then we went into our interview with the candidate committee. This group of people have read all of the paperwork we have been doing for the past six months and have spent time in prayer and discussion over our family. The interview was mostly about who we are in Christ, how we got where we are and how we feel called to MAF. This was an amazing time of them showing how much they care for the people they bring in and how engaged they are in knowing us as people, not just workers.
At the end of the meeting two individuals, including one of the VPs, met with us to go over anything confidential we may want to discuss with them about past or current struggles we have. They have a member care team designed fully to make sure the needs of the mission workers are met and that we are taken care of mentally and spiritually. Again, this was an amazing testament to how long they have been doing this and how they have learned and become very intentional to take care of their workers. I felt able to be honest with them about my anxiety and our grieving the loss of Laila without any fear of judgement or hesitation from them. I had been experiencing some anxiety about telling them about my anxiety! Ha! And that was all gone today

In the afternoon Jack took another test that included writing essays about what he would do in different maintenance situations and he said that was sort of difficult but he did his best. And he started on another written exam that he will finish on Wednesday.
I spent the afternoon meeting with two different women working for MAF. One works in Member Care and one in Ministry Partnership. We just shared our stories and got to know each other and that was nice. Then I came back to the apartment and almost immediately got called back over by the VP because he wanted to introduce me to a new adoptive mom who recently adopted a 15 yr old girl. It was a great conversation of "me toos" and "I understands" and I felt like I was with my group of adoptive mommas back home

I thought it was neat that he thought to introduce us to each other.
Tomorrow we will be heading into Boise for an appointment they have set up for us with a clinical psychologist that they have everyone see when they are thinking of joining the program. That should be interesting.
So the impressions I have so far:
They REALLY need maintenance specialists! When anyone would ask what we were here for and find out it was for Jack to possibly be a maintenance specialist and not a pilot, they would high five Jack and tell him every country is going to be fighting over him.
I'm impressed with their process and member care (if you couldn't tell).
I miss my kids already.
I'm interested what God is gonna do with us…