TE Day 3&4
» by Angie on May 11, 2018 • General
We're just an old married couple laying in bed reading tonight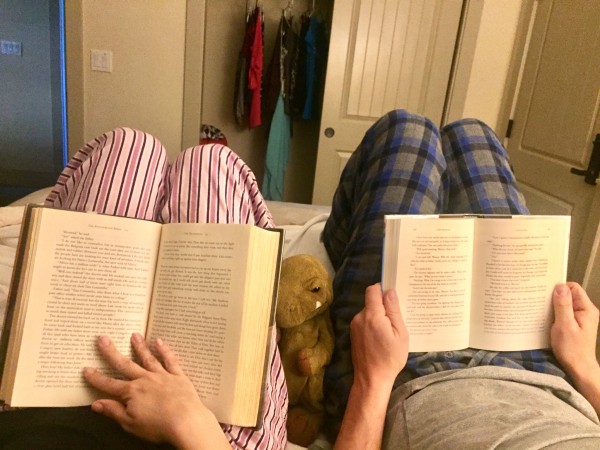 Not too much to report for the last two days. Jack finished his written tests for the maintenance program and is now on the hands on portion. I tried to get him to write a guest blog with all his fancy airplane words but it's not his thing. For those of you who want to know… he says he did a 500 hour magneto inspection, reassembled the magneto, installed the mag and timed it on a test engine and then he had to start it and show them that he knew how to run the engine. See, I have no idea what any of those things mean but I baked cookies today so there's that. Haha!
We did learn that they have Chapel every Wednesday morning as a company and then Thursday mornings the guys in the hangar all do a bible study together as they start the day. Next Wednesday they have their bi-annual half day of prayer. We will still be here for that so I'm looking forward to see how that is run. Very cool!
We have had a few dinners at some MAF staff homes this week. Everyone is so nice and it is so neat hearing all of their stories and getting to know people on a personal level.
I'm heading to sleep now because I have a 5:30am flight back to Chicago in the morning. Emma is going to prom tomorrow night and I can't miss it! I will be flying back to Idaho Saturday evening. Whirlwind trip but so worth it for my girl (and God provided some travel vouchers for me).
Have a great night and thanks for praying for us!