» by Angie on April 22, 2017 • General
Seems like every time I want to write an update I hesistate because things change back and forth all day long. Yesterday morning she was not doing well at all. She was vomiting stool again, very lethargic and out of it. Then she started to come around a little in the afternoon and started talking some and even smiling. Then in the evening she spiked a fever and we couldn't keep her heart rate down. So I didn't write any of that yesterday because as soon as I would think about updating, things would change.
Overnight was pretty rough as well. On top of the fevers and pain she has some unusual tremors and shaking. Don't think it was seizures necessarily but it was scary. They are messing around with all of her medicines right now trying to find the right mix and switching everything over to an IV form. I think the tremors were probably some withdrawal symptoms from some of her other pain and seizure medicines. Scary though. Especially after the large seizures episode we had back in January.
Things were frustrating last night and evening. Orders came through different than doctors had told me, her TPN was wrong, and they are just telling me one thing and then doing another. The nurses have been great in helping me decipher what the doctors are up to. I feel so bad for them when they have to keep going back and questioning.
So with the fevers they drew blood cultures last night to rule out a line infection. Same as last week. This means we will definitely be here until late tomorrow night

Not that I'm at all ready to go home with her when so many things are going on. But I'm ready for sleep and my hubby and big kids. They are coming here today so that is a bright spot!
Laila is amazing. I honestly have no idea how she is so strong. Having a heart rate in the high 170′s and pain and low oxygen and tremors and she just keeps going. Every time she gets a little relief she smiles and talks. I look at the monitors and I know she is in pain but she just fights through it. Sometimes I feel like giving up and I'm not even the one feeling the physical effects…. but the emotional and mental are hard as well….
I'm having a hard time watching her go through all of this. It's terrifying and frustrating and heart breaking. How much is too much? This is where my faith comes in. God is holding us so close and honestly the only way I have the wisdom and insight to keep all of this straight and catch so many mistakes in her care is by the grace of God. I have a horrible memory but somehow can do this for her. I'm trusting God to continue guide and show me His plan for her. And most of all for Him to help me have the strength to carry out that plan even when I'm so very weary.
She is so worth it.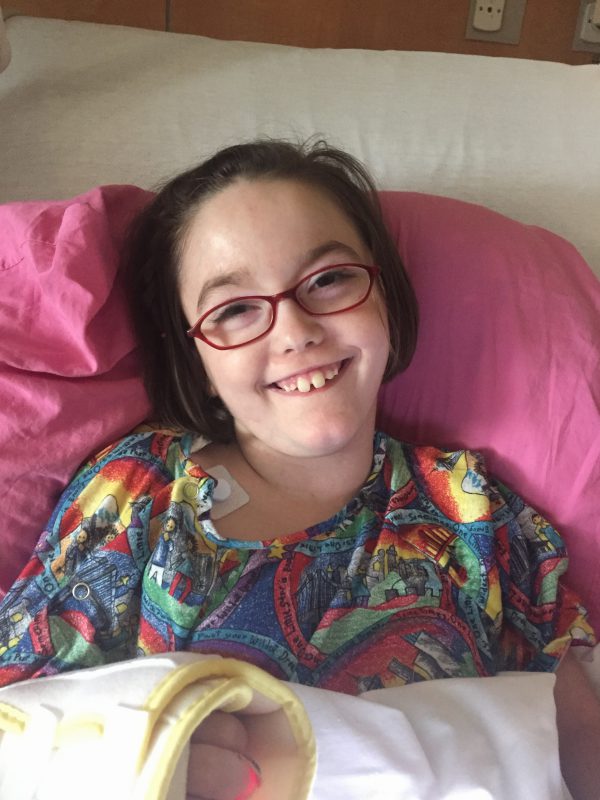 1 Corinthians 1:25 For the foolishness of God is wiser than human wisdom, and the weakness of God is stronger than human strength.