MAF Candidate
» by Angie on May 17, 2018 • General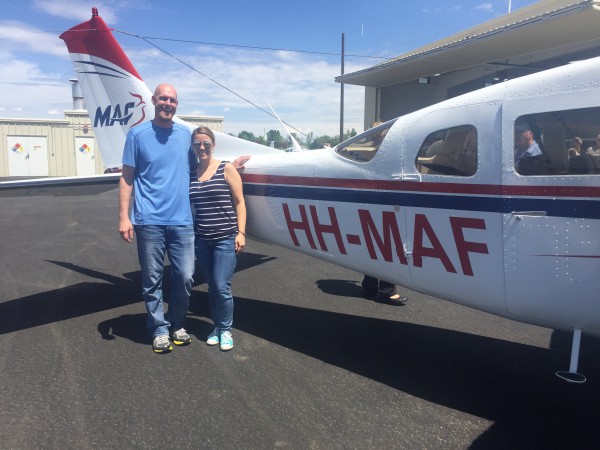 I'd like to very proudly announce that Jack was invited to and accepted candidacy for Mission Aviation Fellowship

  Would you just check out that handsome guy's smile!!!  SO PROUD of him!
He will finish out his time working for Excel Air Services the end of June and then July 4th we will leave, with the kids, to start our adventure out to Idaho for candidacy and training. We will be at MAF from July 9-August 10th and then head back to Indiana. We will be in DeMotte with our sole focus being to raise our support to fund our 3.5 year term with MAF. We ask you to start praying with us now for how God will provide that funding.
We will find out during our second week of candidacy in July which country God has picked for us to serve in. There is currently a huge need for maintenance technicians in almost every country where MAF serves isolated people who can only be reached by airplane.
The kids are praying about whether or not they will attend school next year or start their online schooling. We could use your prayers in that area. We are thankful for the options that are before us.
We will be selling our house and almost everything in it but we aren't sure exactly when yet.
Our goal is to be fully funded by next spring for MAF's April commissioning and then Jack can finish his training with them in Idaho and we will move to wherever God has planned for us.
That's all of the questions I can think of to answer right now. We are…… exerrified. A term I made up during our adoptions that is a mixture of excited and terrified.
THANK YOU for praying for us. God made Himself very known over and over again while we were in Idaho. So clearly that even one night Jack fell asleep praying with a heavy burden over the kids and how this will affect them and when he woke up in the morning the verse below was the first thing he saw on his phone when he picked it up.
"May the Lord cause you to flourish, both you and your children." Psalm 115:14
If you would, we would love if you would share this post so that as many people as possible can be praying for us through this and that every opportunity God gives us to see His glory can be shared with as many as possible. Thank you!