TE Day 2
» by Angie on May 9, 2018 • General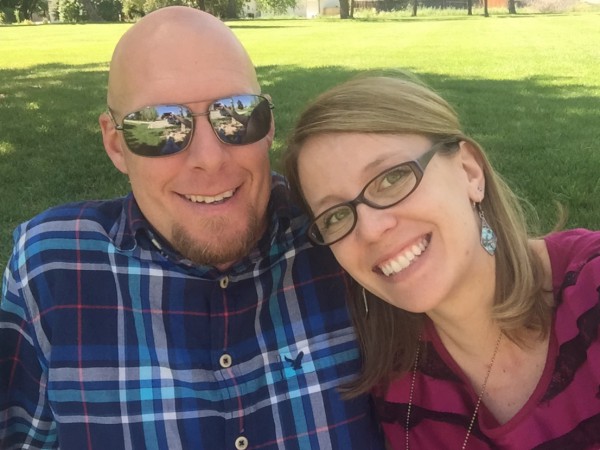 Today we got to spend the whole day together! I love my husband! Not only do I love him but I really like him too. One of the best things about this opportunity will be that we will be working together again and this time in ministry which is just so beyond my wildest dreams it's crazy. Of course we still don't know for sure and of course if this happens there are so many sad aspects as well but for today the fact that I got to spend the day with Jack working towards this goal makes me all

Today we had to drive in to Boise for our psychological evaluation. MAF really cares about the mental health of their partners and how best to be able to serve them so everyone does an evaluation and an appointment with a counselor. This is right now and also every time anyone comes home on furlough or if they need it on the field as well. So important and again so amazing how they take care of their people.
We each had to take a 570 question evaluation. Yep, no typo, 570 questions…. Then we had a break for lunch and then went back for our counseling appointment. We loved our counselor and she was very impressed with the steps we have taken to strive toward mental health, especially through everything with Laila. She will give a report to the candidate committee and that will be another piece of the puzzle for them to figure out whether or not we are a good fit.
Can I tell you how proud I am of my husband? SO PROUD! Through this whole process he has been leading the way for us and I'm following him as he facilitates conversations and we get to know everyone. He speaks an Aviation language that I don't understand but even I can understand how brilliant he is at this. He has a God given talent in this area and he is striving to use it all for Christ's glory. Girls, find a guy like that and cling to him for dear life!
This evening a couple from MAF had us over to dinner for steak and THE best Idaho potatoes I have ever had! What they say is no joke! I told her that she has the potatoes and we'll bring the corn from Indiana next time!

Have a great night and please keep praying for us!